Network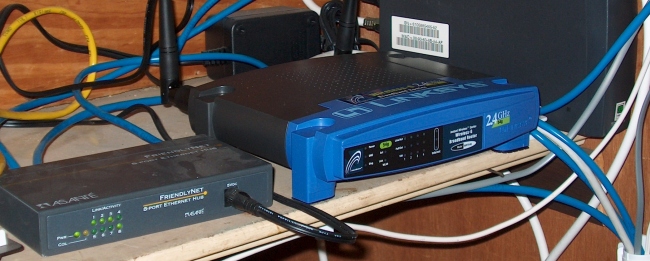 10Mb hub, Linksys router, and cable modem.
Nothing special about my network. It's your standard cable modem to Linksys router deal. The only thing I've had to add on top of that is a dinky 10Mb hub [for locations that just need Internet] and a 5 port 100Mb switch in the office because I have a couple of computers in there.
I haven't used the 802.11G yet because I don't have any wireless devices. My old router died [completely my fault] and I decided to buy for the future.